DTU Charter - make a sustainable difference
If you choose an engineering degree at DTU, you are also choosing a degree that prepare you to make a sustainable difference. DTU Charter helps to ensure that.
At DTU, we believe actions speak louder than words. That's why we have created a charter to make sure that sustainability is – and will continue to be – a crucial cornerstone of all our courses and programmes.
The charter is our pledge to current and future students – it ensures that you obtain a deep understanding of sustainability and the development of sustainable solutions during your time at DTU.
In addition, we promise that your education will provide you with the knowledge necessary for working responsibly with technology and for striving to make a positive difference in the world.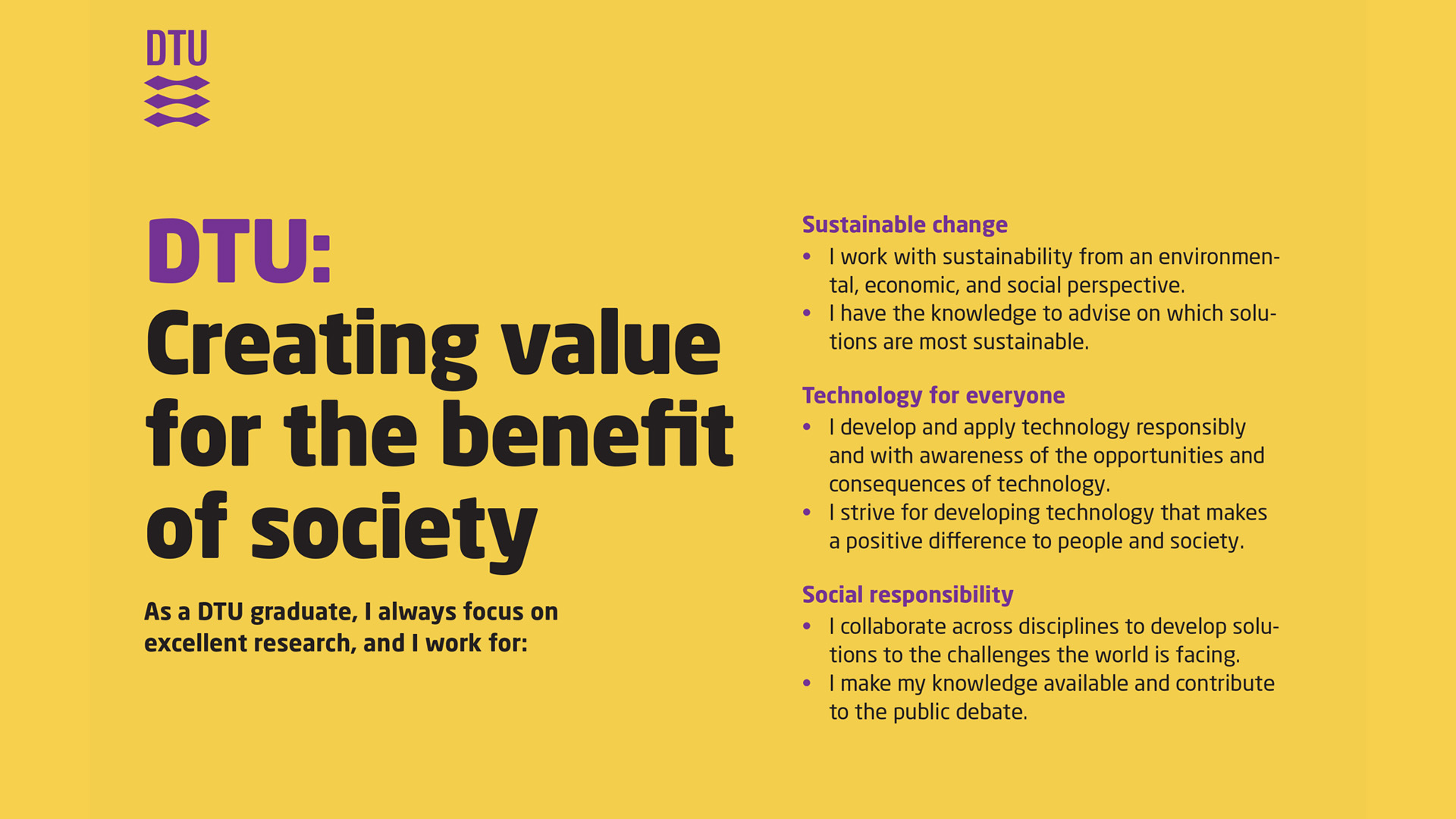 Here you can learn about sustainability during your education at DTU:
Bachelor of Engineering
Innovation Pilot
CDIO programme
Bachelor of Science Engineering
Theory of science in engineering
General chemistry
Technological specialization courses
Master of Science
Sustainability course
Innovation in Engineering
Final projects
Sustainability is included as an element in the guidance for all final projects
Green Challenge
All courses that give access to Green Challenge.